By Andrew Gavin Marshall, globalresearch.ca
Problem, Reaction, Solution: ?Crisis is an Opportunity?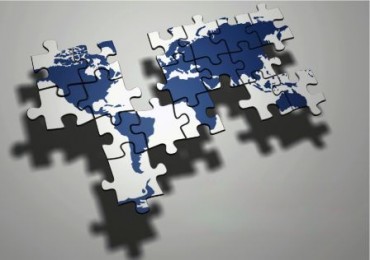 In May of 2010, Dominique Strauss-Kahn, Managing Director of the IMF, stated that, ?crisis is an opportunity,? and called for ?a new global currency issued by a global central bank, with robust governance and institutional features,? and that the ?global central bank could also serve as a lender of last resort. ? However, he stated, ?I fear we are still very far from that level of global collaboration.? Well, perhaps not so far as it might seem.
The notion of global governance has taken an evolutionary path to the present day, with the principle global political and economic actors and institutions incrementally constructing the apparatus of a global government. In the modern world, global governance is an inter-lapping, intersecting, and intertwined web of international organizations, think tanks, multinational corporations, nations, NGOs, philanthropic foundations, military alliances, intelligence agencies, banks and interest groups. Globalization ? a term which was popularized in the late 1980s to refer to the global spread of multinational corporations ? has laid the principle ideological and institutional foundations for this process. Global social, economic and political integration do not occur at an equal pace; rather, economic integration and governance on a global level has and will continue to be ahead of the other sectors of human social interaction, in both the pace and degree of integration. In short, global economic governance will set the pace for social and political global governance to follow.
The process of globalization has firmly established a globally integrated economic system, and now the global economic crisis is facilitating the implementation of global economic governance: to create the economic apparatus of a global government, including a global central bank and a global currency. This process is exponentially accelerated through economic crises, which create the need, desire, urgency and means of establishing a structure of global economic governance, purportedly under the guise of ?preventing economic crises? and ?maintaining? the global economy.
The same institutions and actors responsible for creating the crisis, are then given the job of determining the solution, and are then given the power and means of implementing it: problem, reaction, solution. They create a problem to incur a particular reaction for which they then propose a predetermined solution. When pressure needs to be applied to individual states that are not following dictates of the institutions of global governance, the market is turned against them in a barrage of economic warfare, often in the form of currency speculation and derivatives trading. The result of this economic warfare against a nation is that it must then turn to these same global institutions to come to its rescue: problem, reaction, solution.
The global economic crisis, really having only just begun, will in years to come spiral into a Great Global Debt Depression, plunging the entire world into the greatest economic catastrophe ever known. This will be the ultimate catalyst, the most pervasive crisis, and most commanding ?opportunity? to implement the formation of a global government. In 1988, the Economist ran an article entitled, ?Get Ready for the Phoenix,? in which it postulated that by the year 2018, there will be a global currency, which it termed the ?Phoenix.? The mention of a phoenix is not to go unnoticed, as symbolically, a phoenix dies and from its ashes a new phoenix emerges. It is the symbol of destruction as a form of creation; the ultimate incarnation of crisis as an opportunity. The article in the Economist acknowledged this meaning, with the idea that economic and monetary collapse will likely lead to the formation of a global currency, stating that, ?several more big exchange-rate upsets, a few more stockmarket crashes and probably a slump or two will be needed before politicians are willing to face squarely up to that choice.
Comment from Joseph Candel: Before the world will accept a one-world government and supreme leader, world conditions will have to become pretty desperate. When there is peace and safety people don't really get distressed. War, terrorism, economic collapse, and disasters will all help create the climate for the establishment of a World Government. With each crisis we face the peoples of the world are more and more ready to scream, "Who will save us from this mess?" And as David Rockefeller was quoted, "We are on the verge of a global transformation. All we need is the right major crisis and the nations will accept the New World Order."