Via WND.com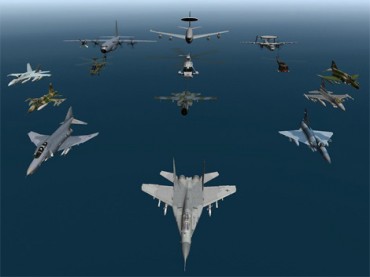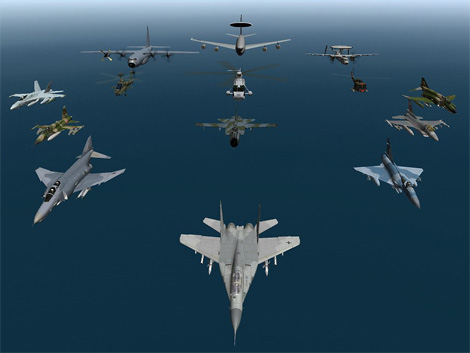 NATO troops are training in Turkey for a Turkish-led NATO invasion of Syria, a senior Syrian diplomatic official claimed to WND.
Separately, informed Middle East security officials said Russia has been inspecting Syrian forces and has been advising Syria about possible Syrian military responses should NATO attack the regime of Syrian President Bashar al-Assad.
The officials said Russia recently sold Syria a large quantity of Iskander ballistic missiles, and that, in light of the NATO threat, the Russian government renewed its pledge to sell Syria the advanced S-300 anti-missile system.
The Syrian diplomatic official, meanwhile, recognized his country receives general support from Russia, but told WND that Assad's regime is concerned the European Union and U.S. may offer Russia an economic incentive to scale back Russian support for Syria.
The report comes as Assad reportedly warned yesterday he will set the Middle East on fire if NATO forces attack his country.
"If a crazy measure is taken against Damascus, I will need not more than six hours to transfer hundreds of rockets and missiles to the Golan Heights to fire them at Tel Aviv," Assad reportedly said, according to Iran's state-run Fars news agency.
Assad made the comments in a meeting with Turkish Foreign Minister Ahmad Davutoglu, reported Fars.
Fars reported Davutoglu conveyed a warning from NATO and the U.S. that Syria could face an international military campaign if Assad does not halt his violent crackdown on an insurgency targeting the Syrian president?s regime.
Assad also reiterated that Damascus will call on Hezbollah in Lebanon to launch an intensive rocket and missile attack on Israel, reported Fars.
"All these events will happen in three hours, but in the second three hours, Iran will attack the U.S. warships in the Persian Gulf and the U.S. and European interests will be targeted simultaneously," Assad was quoted as saying.
While Assad?s remarks could not be immediately verified, Iran, which runs Fars, is a close partner to the Damascus government.
WND first reported in August that Assad is taking military measures to prepare for a possible U.S.-NATO campaign against his regime.
Informed Egyptian security officials told WND Assad instructed the Syrian military to be prepared for an air or ground campaign if the international community determines his pledges of reform are not enough.
Also in August, WND first reported Turkey secretly passed a message to Damascus that if it does not implement major democratic reforms, NATO may attack Assad's regime, according to Egyptian security officials.
The Egyptian security officials said the message was coordinated with NATO members, specifically with the U.S. and European Union.
The Egyptian officials said Turkish leaders, speaking for NATO, told Assad that he has until March to implement democratization that would allow free elections as well as major constitutional reforms.
Last month, Obama officially asked Assad to step down to pave the way for a democratic system in Syria.
According to informed Middle Eastern security officials speaking to WND, Assad asked his military to make specific preparations in the event of a U.S.-led NATO campaign similar to the military coalition now targeting Libyan leader Moammar Gadhafi.
George Soros-funded doctrine with White House ties
The Libya bombings have been widely regarded as a test of a military doctrine called "Responsibility to Protect."
In his address to the nation in April explaining the NATO campaign in Libya, Obama cited the doctrine as the main justification for U.S. and international airstrikes against Libya.
Responsibility to Protect, or Responsibility to Act, as cited by Obama, is a set of principles, now backed by the United Nations, based on the idea that sovereignty is not a privilege but a responsibility that can be revoked if a country is accused of "war crimes," "genocide," "crimes against humanity" or "ethnic cleansing."
The term "war crimes" has at times been indiscriminately used by various United Nations-backed international bodies, including the International Criminal Court, or ICC, which applied it to Israeli anti-terror operations in the Gaza Strip. There has been fear the ICC could be used to prosecute U.S. troops who commit alleged "war crimes" overseas.
The Global Centre for Responsibility to Protect is the world's leading champion of the military doctrine.
As WND reported, billionaire activist George Soros is a primary funder and key proponent of the Global Centre for Responsibility to Protect. Several of the doctrine's main founders also sit on boards with Soros.