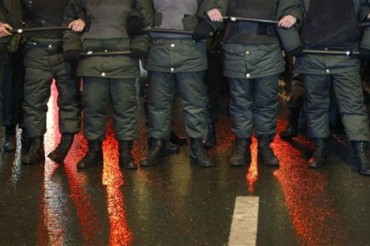 MOSCOW ? Prime Minister Vladimir V. Putin accused Secretary of State Hillary Rodham Clinton on Thursday of inciting unrest in Russia, as he grappled with the prospect of large-scale political protest for the first time in his more than decade-long rule.
In a rare personal accusation, Mr. Putin said Mrs. Clinton had sent ?a signal? to ?some actors in our country? after Sunday?s parliamentary elections, which were condemned as fraudulent by both international and Russian observers. Anger over the elections prompted a demonstration in which thousands chanted ?Putin is a thief? and ?Russia without Putin,? a development that has deeply unnerved the Kremlin.
Speaking to political allies as he announced the formation of his presidential campaign, Mr. Putin said that hundreds of millions of dollars in ?foreign money? was being used to influence Russian politics, and that Mrs. Clinton had personally spurred protesters to action. The comments indicate a breakdown in the Obama administration?s sputtering effort to ?reset? the relationship between the United States and Russia.
?I looked at the first reaction of our U.S. partners,? Mr. Putin said. ?The first thing that the secretary of state did was say that they were not honest and not fair, but she had not even yet received the material from the observers.?
?She set the tone for some actors in our country and gave them a signal,? Mr. Putin continued. ?They heard the signal and with the support of the U.S. State Department began active work.?
Mr. Putin has struggled to regain his footing after his party, United Russia, suffered big losses in the elections on Sunday. The party?s poor showing was followed by an unusual public outcry ? first over the ballot tampering and in recent days over the arrests of hundreds of demonstrators who have taken to the streets in Moscow and other cities to complain.
Deeply wary of the forces of unrest that unleashed the Arab Spring, the Russian authorities have moved swiftly to contain the protests, deploying battalions of riot police officers and legions of pro-government young people to occupy public squares in Moscow and drown out the opposition.
Government opponents are mobilizing a huge rally planned for Saturday in Moscow, and by Thursday evening more than 32,000 people had indicated on a Facebook page that they would gather near the Kremlin. Close to midnight, the Moscow city government granted a permit for a crowd of 30,000. Even if half that number showed up, the political protest would be the largest since the fall of the Soviet Union.
?The protest mood is very widespread,? said Sergei A. Markov, a Kremlin-connected political analyst and former United Russia lawmaker. ?Especially in Moscow and St. Petersburg, people are broadly convinced that there was falsification.? Mr. Markov said the Kremlin was not likely to address the protesters? complaints.
?The authorities will attempt to conduct themselves with society as a parent would a child who is crying and demanding some kind of toy,? he said. ?It is not correct to go out and buy the child a toy, but rather distract him with something else.
?I think this will work,? Mr. Markov said. ?For now, trust in Putin is sufficiently high. Though it is falling. A month ago, people would not have held Putin accountable for falsification. Today, he is being held responsible for it by more and more people.?
Mr. Putin?s assertion that Mrs. Clinton had prejudged Sunday?s vote seemed unfounded. Her first remarks were made on Monday, after a scathing preliminary report was released by monitors from the Organization for Security and Cooperation in Europe. The observers documented deep structural problems as well as blatant stuffing of ballot boxes, in some cases in plain sight.
Mrs. Clinton, traveling in Europe, did not address Mr. Putin directly on Thursday and said Washington valued the bilateral relationship.
?At the same time, the United States and many others around the world have a strong commitment to democracy and human rights,? she continued. ?It?s part of who we are. It?s our values. And we expressed concerns that we thought were well founded about the conduct of the elections. And we are supportive of the rights and aspirations of the Russian people to be able to make progress and to realize a better future for themselves, and we hope to see that unfold in the years ahead.?
The White House on Thursday reiterated its concerns. ?When rights are violated in Russia or another country, we speak out,? said Jay Carney, the White House press secretary.