Via ZeroHedge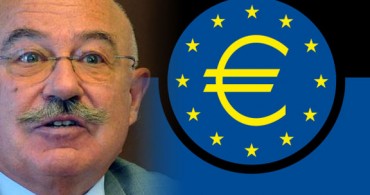 If there is any one more vivid confirmation of Mayer Rothschild words "Let me issue and control a nation's money and I care not who writes the laws" then we have yet to find it. Today Hungary, which had "valiantly" defied Europe and the IMF in ignoring pressure to make its central bank more "malleable" finally folded, following a recent explosion in its bond yields, a surge in CDS to records, and a collapse in its currency. And to think how easy it is to subjugate a state to slave status in our "globalized" days without shedding one drop of blood. Reuters reports: "Hungary's government is ready to consider modifying disputed legislation if the European Commission deems it necessary, Foreign Minister [and Bilderberg participant] Janos Martonyi told the bloc's executive and European Union partners.
"We fully respect the authority of the European Commission, the guardian of the EU treaties," Martonyi wrote in a letter dated January 6 and published by his ministry on Tuesday. "We stand ready to consider changing legislation, if necessary." " As Rothschild foresaw so effectively over 200 years ago, selling out your sovereignty only takes a few pieces of (paper) silver.
More:
Hungary, which wants to secure a multibillion euro financing deal with the International Monetary Fund and the European Union, is locked in a legal dispute with the European Central Bank and Brussels over a new central bank law.

The European Commission last month asked for the law, which it worried will compromise the bank's independence, to be repealed.

Martonyi said the government was ready to conduct dialogue with anyone who raised concrete concerns.
Hungary is merely the first case study of how the annexation of non Eurozone countries will proceed shortly, once it becomes clear that anyone who is not with a failed European experiment, is against it.