Via Infowars.com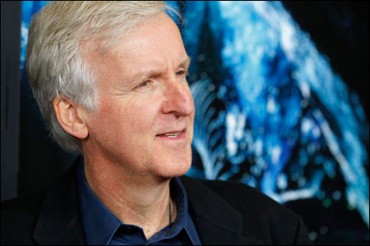 If you think that Hollywood director James Cameron?s decision to leave America and move his entire family to a farm in New Zealand is simply to provide his kids with a ?strong work ethic,? as Cameron claims, then think again. ?Cameron has successfully applied to buy 1,067 hectares (2,636 acres) of farmland in New Zealand. In an application filed with the New Zealand Overseas Investment Office, Cameron says he and his family ?intend to reside indefinitely in New Zealand and are acquiring the property to reside on and operate as a working farm,?reports the Associated Press.
Cameron is leaving his $5 million dollar villa in Malibu to move to the rural property which is a 90 minute drive from Wellington.
Granted, the fact that rumors suggest the sequel to Avatar will be filmed in New Zealand, in addition to the close proximity to Weta Digital?s Wellington headquarters, the studio won an Oscar for its work on the first Avatar, are undoubtedly factors behind the purchase, but Cameron?s decision to abandon America entirely, when he could more easily have bought a holiday home in New Zealand, surely suggests other reasons for the move.
Cameron?s decision fits the trend of wealthy Americans pulling their money out of the country and reinvesting it to buy land in the southern hemisphere, escaping spiraling tax rates and protecting themselves against the potential for widespread social dislocation.
In 2010, John Malone, billionaire chairman of Liberty Media, announced that he had bought a retreat on the Quebec border as an insurance policy to ?have a place to go if things blow up here,? adding that he was concerned about the survival of the dollar and whether or not ?America (was) going to make it? through the economic crisis. ?My wife, who is very concerned about these things, moved all her personal cash to Australia and Canada,? Malone told the Wall Street Journal, ?We own 18 miles on the border, so we can cross. Anytime we want to we can get away.?
The political class are also seeking financial refuge in foreign land buys. The Bush family purchased 100,000 acres in Paraguay back in 2006.
Growing concern that economic stagnation could lead to widespread civil unrest, allied to crippling tax hikes, is causing many members of the super-rich to abandon the United States in pursuit of more stable countries with friendlier financial conditions for those with wealth.According to the Census Bureau, ?The top-earning 1% of US taxpayers are leaving the USA at the highest rate in history.? In addition, a Zogby International poll found that more than 3 million US citizens relocate abroad every year, as record numbers of rich US citizens renounce their citizenship to escape punishing levels of taxation.
?Short of the mainstream media coming out and broadcasting to the American people that the system is about to destabilize and to expect nothing short of total meltdown and pandemonium, reading between the lines and watching the actions of those who are interconnected with the money and power structures on which the system is built will be our only warning signal for the difficult times we face in the near future,? writes Mac Slavo.
Indeed, emergency relocation specialists that we have spoken to tell us that the wealthy are digging in with the purchase of fortified compounds which include underground bunkers, or alternatively leaving the United States altogether.
While a catastrophic collapse may not occur, those with significant wealth are exercising their financial muscle to buy insurance policies in the form of land and secure compounds either in remote areas of the United States or in more stable foreign countries.