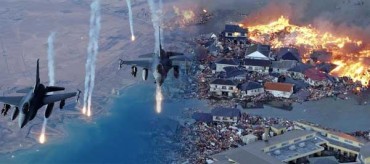 "For nation shall rise against nation, and kingdom against kingdom: and there shall be famines, and pestilences, and earthquakes, in divers places." – Matthew 24:7
Those who pay close attention to important world events have their eyes fixed on the situation surrounding Iran?s nuclear program. A possible attack or war against Iran, besides bringing more tragedy to the world, could bring on other significant events. It is also important to mention that some prophecies in the Bible, like the one we can read in the book of Ezekiel (chapter 38 verse 5) mention Iran (or Persia as it was called in those days) as an ally of Magog (Russia).
In this podcast Joseph and Johnny discuss the current state of affairs surrounding Iran and also talk about the significance in the increase of frequency and magnitude of earthquakes in recent times.
Listen now (00:27:12m):