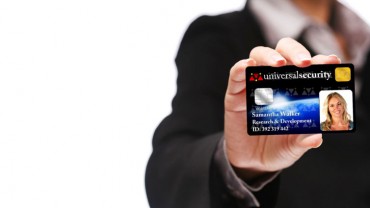 I hope by now I'm starting to get through to people about online identity management, because here in the UK a whole lotta folk are about to be forced to sign their life over to an Identity Provider. The UK government has decided to host all of its public services online, to fulfill the 'Digital by Default' strategy. The Government Digital Strategy is now expected to be up and running by April 2014. Five companies have been chosen to provide identity management for UK citizens, one of which, the Post Office, will serve as registration centers for biometric smart ID enrollment.
When I try to tell people about this, and how it's a global scheme, they just don't seem to hear me. I can only think that the power of the media is responsible – they simply aren't informing the public properly about this matter, so because you're only hearing it from me, it perhaps doesn't seem as real?
Well, it is.
Horribly so.
There aren't any glossy adverts for it yet, but if you wade through the documents, and listen to lectures and webinars aimed at industry professionals, it's all there on the Web. (See also: video)
Educating the public seems to have been ruled out, and instead, people are being drawn in by only being able to access certain services by using an Identity Provider (IdP) – this rules out debate, and the right to be informed. In the US, Obamacare and access to personal electronic health records will kick off national IdM take-up, while in the UK, it's beginning with access to government services. No matter how private you're told IdM makes you, there will always be an audit trail, and a host of exemptions from peeking.
Maybe you're already one of the many victims of the transition to AI government – those wishing to claim Jobseeker's Allowance must already make their claim online. It is not possible to do this by interacting with a human in any way.[1]
The thing is, the next stage is forcing people to sign up with an Identity Provider (IdP) to prove they are who they say they are, when they use government services which are only available online. It was supposed to start next month, i.e. the transition to Universal Credit (the new benefit which will replace most of the current ones) was meant to introduce identity management to the UK, by requiring all claimants to authenticate themselves online by using an IdP.
However, the plan has now changed, and the latest news is that instead of starting with Universal Credit, there will be 25 government departments moving their services online, and to access these, citizens will need to sign up with an Identity Provider. The services include online driving licences, and other DVLA documents; State benefits, redundancy payments, and tax matters; civil claims; visa applications; electoral registration; and booking prison visits.
Identity management enables full personality profiles for each of us, with a unique ID number, which works worldwide, using, for instance, the standards of the Open Identity Exchange (OIX) and ISO certification.
To be able to function in society, I must not only submit to this, but I must grant a private company something akin to the power-of-attorney, to manage my digitised credentials, many of which are hosted in the cloud, by a one-manned company (Skyscape), using software contracted from a private American company called EMC Global Services.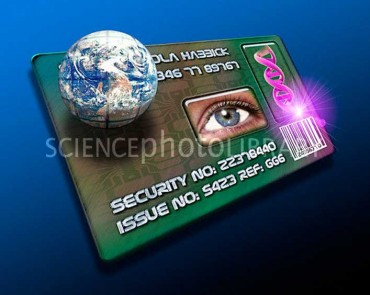 Unless people wise up to this almost-unheard-of news, we will all be forced to get a global smart ID. What does that mean? It's what we've all been dreading, is what it is … it's your unique identification number; the sign of all that you are, including your biometrics. If allowed to happen, we will be ONE STEP AWAY FROM IMPLANTS.
Your ID will be smart because it's stored on a microchip, and with it comes your one-and-onlypassword for everything. You're gonna need that password to be part of society in the near future, because the plan is to move everything online. And I mean everything.
So instead of having a driving licence, or a health card, or a  student card, or a credit card, or whatever, you just use your smart ID. Life is moving to the matrix. No more paper. No more privacy, or self-control.
Even surfing the Web will be different, because you're supposed to use your smart ID to do a one-time log-in, then your Identity Provider will vouch for you for every website you interact with.
You can store your identity data on your smart phone, or a smart card, or you could even buy a microSD (a secure element) to make your old mobile phone besmart.
They just need us to have a smart phone, to get an IdP, and to stop using cash.
The chip for all these things will have to worn or implanted at some point, will it not? After all, the chip will be the key to life itself.
Will you comply?
Sources:
http://www.activistpost.com/2013/09/world-war-3-and-global-smart-id.html
http://www.activistpost.com/2013/09/global-smart-id-for-all-uk-citizens.html
Julie Beal is a UK-based independent researcher who has been studying the globalist agenda for more than 20 years. Please visit her website, Get Mind Smart, for a wide range of information about Agenda 21, Communitarianism, Ethics, Bioscience, and much more.
"And he causeth all, both small and great, rich and poor, free and bond, to receive a mark in their right hand, or in their foreheads: And that no man might buy or sell, save he that had the mark, or the name of the beast, or the number of his name. Here is wisdom. Let him that hath understanding count the number of the beast: for it is the number of a man; and his number is Six hundred threescore and six." Revelation 13:16-18