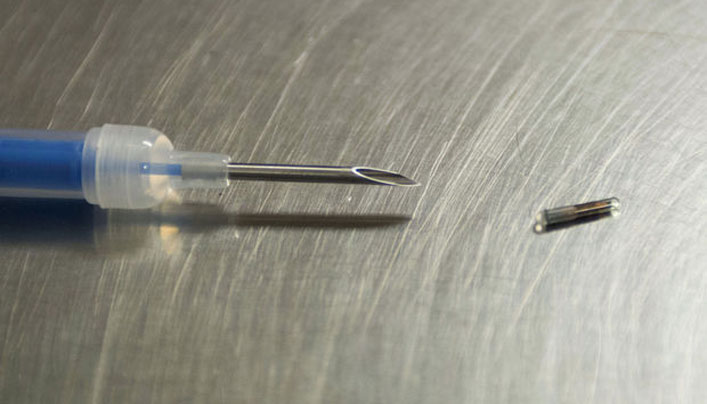 A politician from Finland's conservative Finns Party suggested implanting welfare recipients with satellite-tracking chips following news that some recipients continued receiving payments after leaving the country to join ISIL.
A member of Finland's right-wing Finns Party, Pasi Maenranta, has suggested implanting all recipients of government assistance with satellite-tracked chips if they choose to leave the country.
Maenranta made the proposal after Finnish media revealed that some recipients of government assistance continued to receive payments after leaving the country to join ISIL in Syria and Iraq. Maenranta does not believe that the idea raises privacy concerns because of existing tracking technology in services such as Facebook.
"The law should be changed: To receive payments from Kela [the Social Insurance Institution], one has to tell exact data about your location using your personal code, read by a satellite. It is also possible to implant electronic chips to all going abroad, who for example receive medical welfare from Kela," Maenranta wrote on his Facebook page.
Swedish media also previously reported that future ISIL members often take out loans before going on their 'jihad trips' because the more money a person brings with themselves, the higher the status they can receive within the ISIL hierarchy.
The politician, who serves as a local councilor in south-western Rauma municipality, added that implantation would be voluntary, but that payments should be suspended to those opting out of it. The chip would also help identify missing persons, he added.
Mäenranta later commented for YLE broadcaster that an electronic bracelet could serve the same purpose and that he didn?t see such move as compromising privacy.
?We are already being tracked through our mobile phones, Google and Facebook posts. I don?t think microchipping would be such a serious issue,? he said.
The Finns party, also known as the True Finns, is part of the ruling coalition government in Finland after scoring second in April?s general election. It is skeptical of the EU, critical of immigrants and refugee seekers and advocates greater budget spending on Finnish citizens.
Sources: RT.com, sputniknews.com