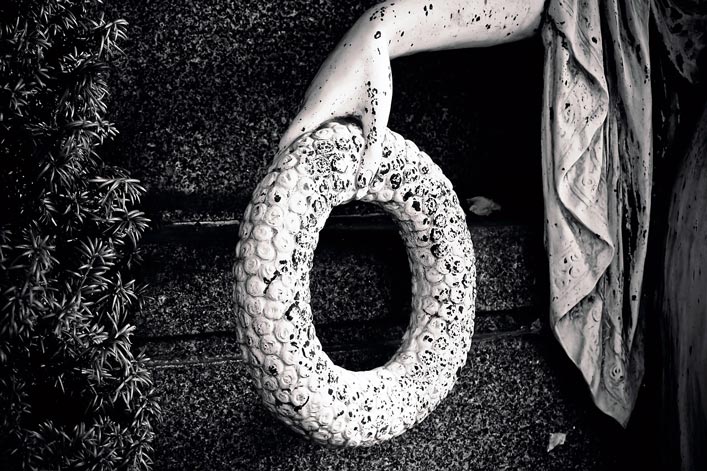 Via Christian Today
In this European country, atheism has become so popular that its influence extends even to the grave. The country is Sweden, which has now opened its first atheist cemetery.
More surprisingly to some people, the Church of Sweden has given its nod to the project, even saying that they will help maintain the graves, but will not be involved in other stages, The Local reported. The cemetery is located near a church called Stora Tuna.
However, such a reaction is not really surprising as far as the Swedish Church is concerned. This is because many of its members are atheist, according to Gunnar Sjöberg, head of communication for the Swedish Church, in an earlier report from The Local.
"…To be a member [of the Church of Sweden] is not just to do with your personal beliefs. Many Swedes are supporting the social work we are doing, so that is one reason we have a lot of members. People know we need the church in Sweden even if they are not believers," Sjöberg said.
Since it's an atheist cemetery, it will be devoid of any and all religious symbols.
The cemetery is opening in Borlänge in central Sweden, a country sometimes referred to as the "least religious nation in the Western world."
"There's a place on this earth for everybody and we shouldn't be limited in how we choose to live or how we choose to be buried," said Josef Erdem, the teacher who first thought of putting up such a cemetery.
He said the cemetery is not only for deceased atheists since it would also accept religious people as long as they agree beforehand that no religious symbols would be placed on their graves.
"People can decide for themselves what their graves should look like, but the cemetery will be free of all religious and nationalist symbols," Erdem said.
The cemetery remains unoccupied for now, but several Swedes have already expressed an interest in the place as their final resting place.
"I don't want a burial place with a stone that needs to be cared for. I also don't want a church burial because I'm not a believer so this suits me great," teacher Gunnar Lindgren told broadcaster SVT.
Erdem said he has spoken to many people, including the religious, about his project, and that their response "has been overwhelmingly positive."
This is not surprising since a 2014 study found that nearly eight out of 10 Swedes are either "not religious" or "convinced atheists."
The WIN/Gallup International poll at the time found that only China, Hong Kong and Japan have a greater proportion of atheists than Sweden.