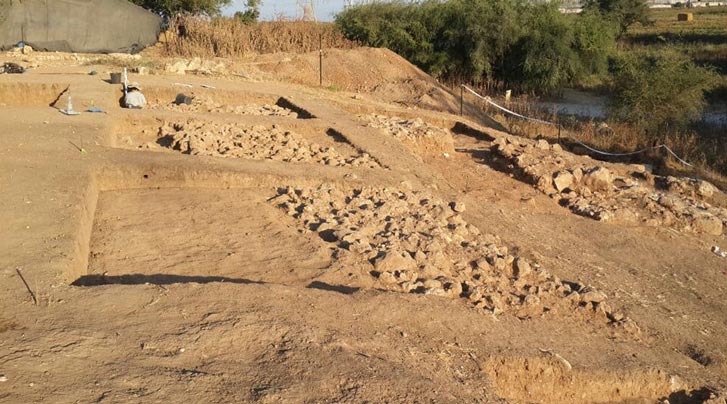 Via RT.com
Archaeologists on a two-decade-long mission have discovered the gate and the fortifications of one of the most coveted ancient Biblical cities ? Philistine Gath, located in the Judean foothills. The city was also home to Goliath.
The gate to the city, where the biblical giant warrior Goliath, defeated by young David, the future king of Israel, came from, was enormous.
…
The group is continuously posting any significant progress on its website, and has so far uncovered Philistine temples, dating from the 11th – 9th centuries BCE, traces of an earthquake, dating back to the 8th century BCE ? and thought to be connected to the ancient earthquake mentioned in the Book of Amos; and the earliest decipherable Philistine writing to ever be discovered, containing two names, said to be similar to ?Goliath?.
…
Evidence at the scene seems to indicate that the version of the fall of Gath laid out in the Second Kings 12:18 is correct.