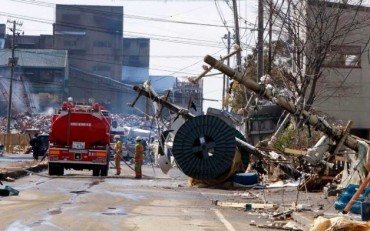 The magnitude 9.0 earthquake and the tsunami that followed caused widespread devastation in Japan. Many people lost their lives and even more are left homeless. It is going to take years to rebuild what was lost, if ever.
This is a great tragedy. What?s more, the economic aftereffects of the disaster are going to bring more hardship and suffering all around the world, not only in Japan. The world economy is in a terrible shape and this new blow will no doubt contribute to the final collapse of our present financial system.
In this podcast we discuss the effects of the disaster from this angle.
Listen Now (13:46m):
If you want to help the victims of the disaster see this Facebook page: OGA for Aid