Via The Christian Science Monitor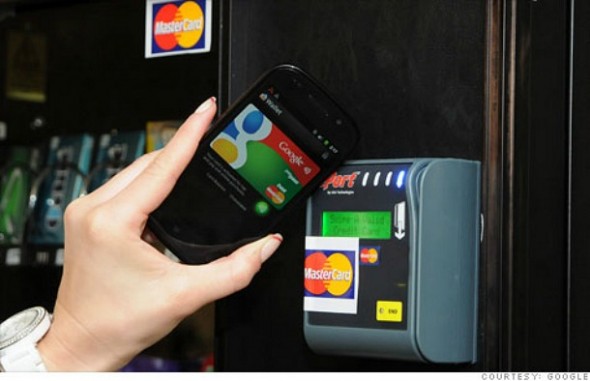 On Thursday, at a press event in New York, Google unveiled a new mobile payments system called Google Wallet, which will let users swipe their handsets the same way they swipe their credit cards. Details are still coming in, but it appears Google Wallet will launch first on the Sprint edition of the Nexus S 4G smartphone, before eventually being rolled out to other devices.
Limited trials are expected to begin soon in San Francisco and New York; other cities will follow this summer.
"At first, Google Wallet will support both Citi MasterCard and a Google Prepaid Card, which you?ll be able to fund with almost any payment card," Google engineers Rob von Behren and Jonathan Wall wrote on the Google blog. "From the outset, you?ll be able to tap your phone to pay wherever MasterCard PayPass is accepted."
So what else does Google have in store? (Ahem.) "Loyalty schemes and coupons will obviously play a big part in Google Wallet," writes Bill Ray of the Register. Ray expects that Google will keep electronic wallets "stuffed with tokens and offers as well as payment applications"; he also believes it's "likely that Google will take this opportunity to launch a payment platform for use both offline and online."
For the time being, Google Wallet is synced with Google Offers, a daily deals service similar to the popular GroupOn.
"We're about to embark on a new era of commerce where we bring online and offline together," Google exec Stephanie Tilenius said at the press event, according to CNN. "We believe the shopping experience has not yet been transformed by technology or by magical experiences. Now, your phone can be your wallet ?? you just tap, pay, and save."