Via Infowars.com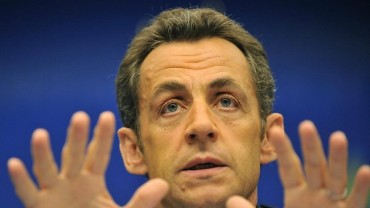 French president Nicolas Sarkozy didn?t wait long to exploit the terror rampage of Mohammed Merah. Soon after Merah?s death in a stand-off with police, Sarkozy said French citizens who visit ?extremist? websites should be treated the same way as those who look at child pornography.
?Anyone who regularly consults Internet sites which promote terror or hatred or violence will be sentenced to prison,? he said at a campaign rally. ?What is possible for pedophiles should be possible for trainee terrorists and their supporters, too.?
If enacted, Sarkozy?s proposed law would open the floodgates for prosecuting and imprisoning people for the crime of reading material deemed illegal by the government.
?Trying to criminalize a visit ? a simple visit ? to a website, that?s something that seems disproportionate,? Lucie Morillon of Reporters Without Borders told the Associated Press.
Morillon noted that in order for Sarkozy?s law to be enforced, the internet would require new surveillance technology. ?What?s especially worrying for us is how you are going to know who?s looking at what site. Does this announcement mean the installation of a global Internet surveillance system in France?? Morillon said.
In 1990, the Gayssot Act made it illegal in France to question crimes against humanity defined under the London Charter of 1945. The act modified the Law on the Law on the Freedom of the Press of 29 July 1881.
The European Convention on Human Rights grants freedom of expression, but ?the exercise of this right is conditioned on conformity with the restrictions necessary,? explains The Legal Project. The International Covenant on Civil and Political Rights makes ?advocacy of national, racial, or religious hatred that constitutes incitement to discrimination, hostility, or violence? a punishable crime.
Muslims in France have used ?hate speech? laws to go after critics in recent years.
In 2002, author Michel Houellebecq was prosecuted for stating in an interview that Islam is ?stupid? and ?dangerous.? Actress Brigitte Bardot was convicted in 2008 of racial hatred for her criticism of the ritual slaughter of sheep during a Muslim feast. Bardot was convicted five times for expressing her opinion. In 2005, politician Jean Marie Le Pen was convicted of inciting racial hatred for comments made in 2003 about Muslim immigration to France.
Jean Marie?s daughter, Marine Le Pen, opposes Sarkozy in the French presidential election. She said her stand in opposition to Muslim immigration was vindicated by Mohammed Merah?s attack.